Comedy, Connection, Compassion, Podcasts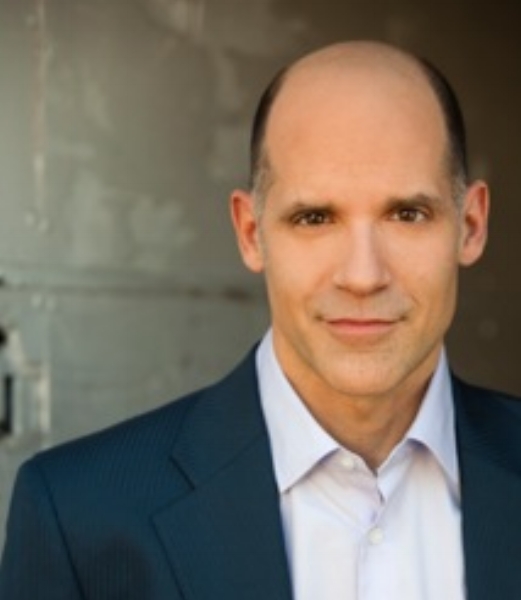 Comedy, Connection, Compassion, Podcasts
This week, Chris and I discuss reading the room, turning challenges into opportunities, and the power of comedy.
Chris Ulrich is a body language expert, political consultant, and improvisational actor. He is the founder CU in the Moment, a company with a multi-disciplined approach to educating clients about body language, personal confidence, and presentation skills.
Ulrich is a media consultant who can frequently be seen on CNN, MSNBC, Headline News, Dr. Drew, ESPN, and Good Morning America where he educates viewers about non-verbal communication issues. In addition to his work at CU in the Moment, Ulrich is also a senior instructor at the Body Language Institute. Ulrich trains CEO's, senior executives, sales people, government staffers, lobbyists, and small business entrepreneurs to use the new body language to transform their executive presence. He served as a consultant to Edelman Public Relations as part of its creative content team, leading brainstorming sessions to encourage new ways of thinking for Edelman client accounts.
Prior to founding CU in the Moment, Ulrich worked closely with top level government officials for over 18 years. He specializes in streamlining, organizing, and prioritizing the type of information that is presented to government officials through the briefing process. He served as a Domestic Policy Advisor to Vice President Al Gore, Issue Director to Vice Presidential Candidate Joe Lieberman, Political Analyst at the Embassy of Japan, and as an effectiveness consultant for Energy Secretary Chu.
Also Ulrich regularly performs with Jive Turkey and NOX, improv comedy troupes in Washington, D.C. He was a cast member in Capital Gym, a comedy pilot that appeared on the Food Network's Dinner Impossible with Chef Robert Irvine. Ulrich studied improvisational comedy at the Uprights Citizens Brigade and The Magnet Theater in New York, Improv Olympic and Annoyance Theater in Chicago and Los Angeles, and the Washington Improv Theater and DC Improv in Washington. He recently earned a certification in Movement Pattern Analysis at Columbia College of Chicago.

"I believe that we are more creatively empowered in our work and play when we are listening, aware, and centered in the presence of creative tension, rather than being consumed by a state of high anxiety and self doubt that leaves us fearfully disempowered. We can learn how to use these concepts and become active participants in the moment." ~ Chris Ulrich
You can find out more about Chris's work at: www.cuinthemoment.com
Upcoming class availability:
https://www.dcimprov.com/home/beginning-ulrich-september-11.html. (Additional classes in Long from will be added shortly)
Upcoming Events:
Devour — 48 hour film festival showing at AFI Silver Theater and Cultural Center, Friday July 14, 2017 showing in the 7:30 to 9:30 block ( 8633 Colesville Rd. Silver Spring MD 20910) Tickets Here
Performing Improv:
Jive Turkey: July 13th 7:30 at Source Theater 14th and T and September 7th at 9:30 at Source Theater
Nox: July 15, 22,29, August 5th at 7:30 at Source Theater